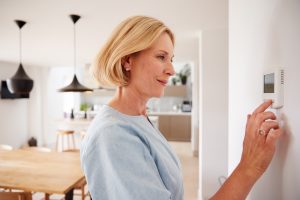 So the first day of fall has come and gone. You've probably played around with your heater a little bit to ensure it will work during the cooler temperatures ahead. Everyone has their own heater ritual when fall comes around. Perhaps you turn it way up to 80 degrees for a few minutes to ensure it produces a powerful flow of heat. Or, perhaps you just check to see it turns on at all—either way, it's up to you to responsibly start working with your heater to get your comfort levels right.
However, sometimes there are peculiar scents that waft through your vents. These scents can be concerning. Whether or not they are normal or require furnace repair in Hammond, LA is up to the opinion of a sensible HVAC technician. Luckily, that's who we are!
Keep reading as we talk about some of the smells a heater can make, and what you should be wary of.