About Us
Give us a call today: 985-467-0114
At Professional Heating & Air, we take pride in offering a level of service to customers in Covington, LA that's equal to that of any larger HVAC company. But we also deliver the personalized service and attention people expect from a local business that cares about their needs and not just "getting the job done." What sets us apart from our competitors is that we're completely devoted to customer satisfaction. You'll discover the difference when you work with us for the HVAC needs of your home or business.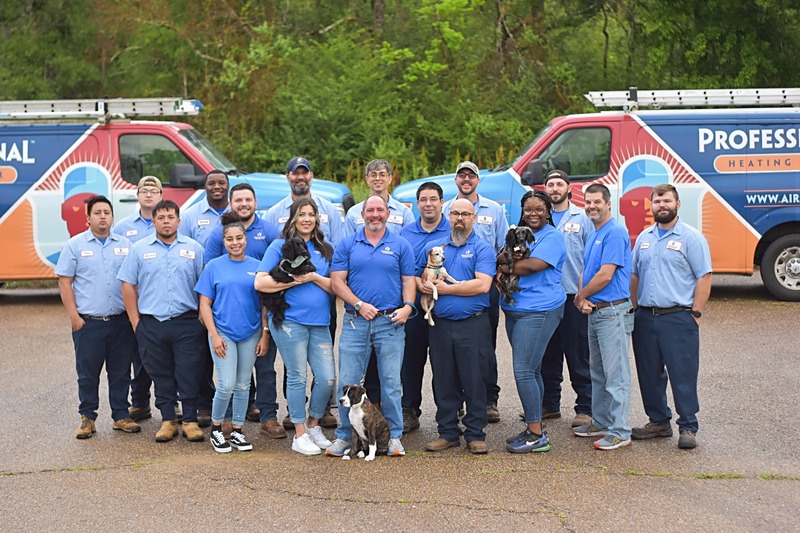 Great Service From a Great Team
Professional Heating & Air is owned by James Barras, who has 15 years of experience in both residential and commercial HVAC service. The rest of the team has similar experience and certification to ensure our customers receive the best service on every job.
We put professional in the title of our company for a good reason—all our team members embody the definition of professional: they show up on time, dressed in uniforms, ready to tackle any job, never take shortcuts, communicate closely with clients, and always leave a worksite (whether a home or a business) as clean as they found it.
Call the Local Professionals
We specialize in the design and installation of central HVAC systems for homes that have never used central heating and cooling systems before. We're proud of our innovative approach to solving problems in HVAC and getting to the heart of any troubles a home or business may be having with getting the best indoor comfort. To ensure that our customers have the finest performance from their HVAC systems all year, we developed a maintenance program to extensively inspect and tune-up equipment.
You can trust Professional Heating & Air to look out for your family and your business. Reach out to us 24/7 and tell us what you need—we'll deliver, guaranteed.