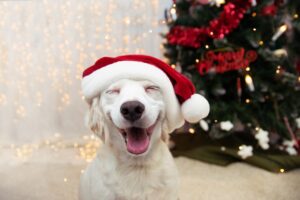 While we've still got a few warm days ahead of us, temperatures are definitely starting to drop at night, which means we're relying on our heating systems more. This is how it usually goes, and as your local HVAC experts, we're on call ready to help you with all of your heating needs when something goes wrong.
However, there's more to being a heating system owner than just running the unit for as long as possible until it breaks down and you need to call us for help. Your heater relies on you to recognize when it's having trouble, running into problems, and also to identify when it's running inefficiently. This is what we would call a "struggling" heater, and it might sound familiar.
We want to focus on a few reasons why you might need help with your struggling heating in Ponchatoula, LA, before temperatures drop even more in the next few months.
Stay Vigilant and Call for Help
You don't need to be a superhero, or some DIY expert who has all the right tools and certifications to fix everything in your home. In fact, that sounds like a pretty hectic and expensive way to deal with the problems at home. In modern society, there are some jobs we feel comfortable leaving to the experts when we experience some kind of turmoil. For your heating system, this is absolutely the case.
Some problems you can fix on your own when you notice them, but others require professional attention. Take a look below for some specific examples.
Your air filter is clogged. If your system is encountering any problems, the first thing we recommend is that you replace the air filter in the return-air duct. This filter, which can be replaced by homeowners and doesn't have to be changed out by professionals, usually contributes to many problems when it gets clogged. Try replacing it on a set schedule every 1-3 months so you avoid these kinds of issues altogether.
The system needs to be fixed. For sounds, smells, and other strange occurances with your heating system, it likely needs to be fixed. Just call our hotline and we can get to your house and diagnose the problem quickly.
Your heater is worn down. The components of a heating system aren't built to last forever. In fact, they can be worn down over time based on the usage of the system, the age of the system, and the layout of your home. Let our team give you a thorough consultation before you dive into replacing it though.
You need better temperature control. Perhaps your heating system is trying its best but it's not able to heat your home easily. This could require work on your air ducts, a thermostat replacement, or more specialized services to get your heat spread evenly throughout your home.
Your heater isn't meeting your comfort demands. Some heating systems just can't meet their owner's demands. That's okay, there's nothing wrong with having particular heating demands and wanting a system that can meet them. Tell us about your frustrations so we can come up with a unique solution that matches your needs.
When you need it done right, call Professional Heating & Air!