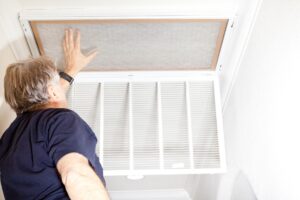 There's a misconception going around our community that the air filter in your air conditioner is a luxury item. To elaborate, some people think that it's just there to help filter contaminants from your indoor air to make breathing easier and to make your home feel more comfortable. While they're not wrong, they're also not right.
The air filter in your AC serves a very important role in the functionality of your system and the cooling process in general. While it absolutely helps with your home's indoor air quality, it's integral to the power of your HVAC in Covington, LA. Without a proper filter, you'd probably see a whole heap of problems develop based on indoor air contaminants and dirty coils.
Let us walk you through the intended purpose of these air filters, and why you should always clean them every one to three months.