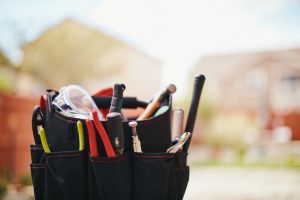 There are very few things in this world that are as frustrating as an ancient heater that's constantly breaking down, costing a lot of money, and barely keeping you warm. In fact, we'd argue that it's probably the most annoying thing we experience in our industry. Homeowners deserve to be warm and cozy during the incoming holiday season, not panic calling their HVAC technician as they can't feel their toes. That's where we want to start this blog post.
Old heaters can cost a lot more than you might be willing to pay for. Homeowners groan when it comes to heater replacement because of how initially expensive it can be, but it's really worth it. Services for your HVAC in Hammond, LA are all about long-term solutions that are bound to keep you satisfied and financially feeling good.
Let's evaluate whether or not your heater is good enough to keep.
The Problem with Old Heaters
An old heater is a net negative in a lot of ways. It can make you uncomfortable, cost more money to run, and overall make you need repairs more often. Trying to evaluate your heater for the seasons to come involves evaluating what your comfort needs are and how we can help you limit expenses and stay happy for longer.
Take a look at some of the reasons below why a heater might be frustrating you. After you're done reading this list, it's a good idea to weigh your frustrations against the solution with a new heating system. Replacements can be key in making you comfortable for the foreseeable future when they're done proactively.
Expensive upkeep. Heaters are composed of various components that require upkeep. If a part needs to be replaced, it's up to a licensed professional to provide that part replacement. However, the older a heater gets, the harder it will be to find that manufactured part or perform that repair. Older heaters, just like older cars, are just more expensive to repair than newer models.
Inefficient. Part of purchasing a new heater is making sure it consumes as little energy as possible. What's the point of paying for comfortable heating if it's going to break the bank at the end of every month? Weigh your system's fuel consumption over that of a new one and see if a replacement helps.
Frequent problems. Another typical problem with aging heaters is that they incur more problems over the course of a year. The system will bend and break in certain areas where the integrity of the components is degrading. This can not only be a nuisance and an expensive aspect of life, but it can also lead to safety issues if you neglect the system for too long.
Uncomfortable. What is the point of a heating system if it doesn't keep you comfortable? Cut that problematic ancient heater out of your life and opt for one that gets the job done.
Read these four points closely. If your ancient heater is checking off all of those boxes and turns your life into a nightmare—what are you waiting for? Stop wasting money on an old heater and sign up for a replacement today!
When you need it done right, call Professional Heating & Air!