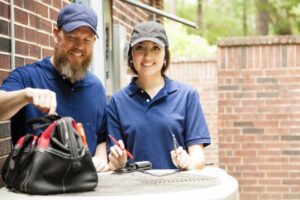 It's never a good feeling when you realize you need air conditioning repair in Mandeville. Although you know you can always count on us to fix your AC promptly and efficiently, you might be wondering how your AC broke down in the first place.
We like to inform our customers of all the ways they can avoid seeing us and that includes how to avoid AC repairs. The first thing we recommend is getting annual AC maintenance. In fact, 70% of the AC repairs we perform are on air conditioners that haven't received this important service.
Let's go over the things you can to do try and avoid AC repairs.