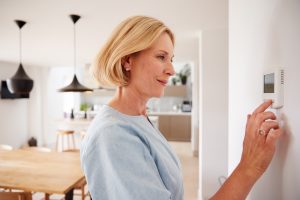 Your thermostat is the brains behind your HVAC system. As such, it needs to be in good working order for it to control your HVAC system well. The thermostat plays an important role in regulating your home's temperature.
Thermostat problems can cause issues, such as temperature inconsistencies, increased energy use, faulty readings, and could even cause your HVAC system to not function properly.
Luckily, taking care of your thermostat is an easy DIY homeowner task. Here are some things to add to your homeowner's DIY maintenance list that'll keep your smart thermostat in great condition.