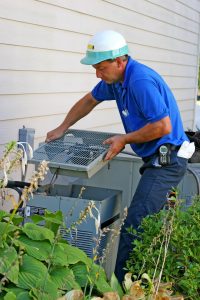 Let's be honest, you've always thought that air conditioning maintenance was optional, right? After all, it's advertised like that everywhere. You could join our maintenance program, but you don't have to. We think this is false advertising and a norm that should be changed.
Air conditioning maintenance is optional in the same way that a check-up with the doctor every year is optional. It's always a good idea and it can be vital in taking care of problems before they really start to cause damage. We want to change the way you think about air conditioning tune-ups in Livingston, LA. We want you to start thinking about this service like the mandatory one it is, rather than some optional service that doesn't really matter.
We promise that after you hear about the benefits AC maintenance provides, you'll be on the same page as us!