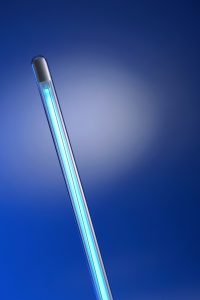 That stuffy feeling you get every time you take a breath is not just you. Unknown to many homeowners, stuffy air is a symptom of a greater problem. Poor indoor air quality can affect every aspect of your life, making you feel uncomfortable, unhealthy, and upset. We want to address the problem with stuffy air here and now.
There are things that can be done, steps that can be taken, to mitigate your stuffy air. From an air purifier in Livingston, LA to an air filtration system, there are solutions that are right for every home and every budget.
If you're ready to take the next few steps, then keep reading our blog post. We're going to go into great detail about the various types of problems you can experience with your indoor air quality, what can be done about it, and where we come in to help.
Problems with Your Air
When you take a deep breath, how do you feel? If the answer is anything other than calm and satisfied, then you might have a problem. From coughing to sneezing to bad odors and general discomfort, indoor air problems can easily become a nuisance. Luckily, we want to help you address these problems. Let's take a look at what problems you're dealing with and talk about some solutions that can be implemented.
Coughing or Sneezing.
Illnesses.
Bad Odors.
Problems with Dust, Pet Dander, and Allergens.
Do any of the above problems look or sound familiar? There are a surprising number of homes in our area where constant coughing, sneezing, bad odors, and issues like these are quite regular. We want to work to stop these issues from occurring, mainly by proposing the solution of an air purifier or filtration system.
Air Purifiers
We offer two types of air purifiers, air cleaners, and UV light air purifiers. Air cleaners operate by ionizing the problematic particles in your air and drawing them closer through magnetic fields. Those particles are then collected on a tray that can be cleaned regularly. Sounds simple, right?
UV air purifiers are a little more complicated. They're ultraviolet lights that are mounted in your air ducts to scan the air propelled by your HVAC system. When any germs come through it, the light sterilizes them, destroying their ability to reproduce and rendering them essentially harmless. Whether you're dealing with mold, viruses, bacteria, or anything else—these lights will stop them in their tracks.
Air Filters
Sometimes purifying the air isn't enough. If you're constantly sneezing and coughing due to an influx of dust, debris, pet dander, and other contaminants, then an air filter might be perfect for you. These can be mounted in your air ducts in various different strengths and materials. Any air that passes through the system will then get filtered, keeping the problematic particles out.
Keep your air clean and fresh with one of these solutions. You might find that just an air purifier or air filter isn't cutting it, and you'll need to work at having both systems work together! Don't let your indoor air quality suffer for no reason, give our team a call today.
The pros at Professional Heating & Air have your back. Call us for a comprehensive indoor air quality solution.