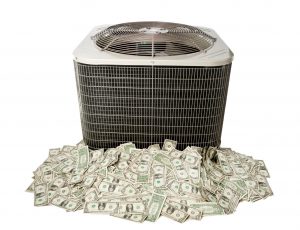 When homeowners get their air conditioner installed, the first thought through their mind is usually, "Finally, it's over!" Kick back, relax, and feel the cool air enter your home as you flip through television channels—you deserve it!
Down the line, though, you're going to encounter some problems. Air conditioners, just like any other piece of technical equipment, are going to need their fair share of repairs and maintenance. We've gone ahead and listed three of the easiest ways homeowners can be proactive in the health and longevity of their air conditioning systems. If you make sure to sign up for these services when the time comes, you'll be set for the rest of your air conditioner's life.
Make sure you call us for your air conditioning service in Madisonville, LA. We've got the tools and expertise necessary to get the job done right.
Keep Your System Pristine
Part of having an air conditioner that lasts into its second decade of life is making sure that you pay attention to it in the first decade. Whenever there is a problem, a noise, or a strange smell that's causing you to wonder about the condition of the system, it's always a good idea to call a team of professionals to have it checked out. That being said, what can you do to improve the lifespan of your air conditioner and avoid major mishaps? Let's take a look.
Recharge the Refrigerant
Refrigerant is vital to the cooling process. When you start to notice a hissing or bubbling noise coming from the system, an increase in energy prices, or the fact that your AC isn't cooling your home like it used to, it could be due to a refrigerant leak.
The first step is always to call a professional technician to take a look. Not only is patching up the leak important, but a great technician will give your system a "recharge" which means they'll refill the amount of refrigerant to the specified level necessary to provide comfortable cooling. Make sure you ask a professional if they can assure you that there's enough refrigerant, and if not, to have the system recharged.
AC Repair
We know, this blog post is about staving off major repairs, but it's important to remember that sometimes small repair needs turn into major ones down the line. You should call our team at the first sign that there's an issue, regardless of whether your air conditioner still works or not. That ensures the problem won't compound and turn into something worse, either more expensive or more intense.
AC Maintenance
Maintenance is a great way to stay proactive on the health of your air conditioner. By scheduling maintenance yearly, a certified professional from our team can provide a thorough inspection of your air conditioner. They can perform minor fixes and adjustments as well as lubricate specific parts so that your system remains in good condition until the next year's appointment. This is one of the best ways, if not the best way, to keep your air conditioner in good shape for the future.
Our pros provide all of these services to a high standard. When you need it done right, call Professional Heating & Air.