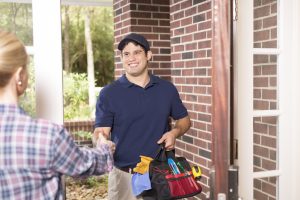 We mention a lot on this blog about hiring a professional HVAC technician with the right credentials, but sometimes we don't specify what those credentials are or what they mean. So, in the spirit of staying factual and keeping you in the loop, we're going to zero in on some of the more notorious HVAC acronyms, talk about what these certifications mean, and advocate for why they're so important to recognize.
Certifications matter, and more specifically, certain certifications matter more than others. If an amateur technician is willing to do a job for cheaper but the only qualifications they have to show for their expertise is a degree in computer science, then maybe you should reconsider.
Thankfully, all of the certifications we mention below can be found with our team. When you call us for air conditioning service in Mandeville, LA, you get top-notch service.
Certifications to Know About
Let's get down to business. Sure, any team of contractors is going to try and sell you on their business by listing their qualifications, but what if those qualifications have nothing to do with the service you want? If you're in the market for anything that has to do with heating, air conditioning, ventilation, and more, then you're going to want to take note of the following certifications.
NATE
You've probably seen the term NATE-certified thrown around a lot these days, but what exactly does it mean? NATE stands for North American Technician Excellence and it's a certification that basically sets the bar for quality HVAC service. It signifies a level of technical excellence in the field of HVAC that can't be matched by any other all-encompassing organization. They've got almost 35,000 technicians spread out through the country—so consider yourself lucky if you're signed up to work with a NATE-certified contractor!
It's dicey to work with anyone who isn't NATE certified, or who doesn't at least have the supervision of a NATE certified professional. This certification is the gold-standard for the HVAC industry, and it's only had by the most reputable professionals in the business.
Better Business Bureau (BBB)
Do you know what separates the mediocre HVAC contractors from the great HVAC contractors? Practicing good ethics. Any reputable HVAC professional in this industry knows that trust is a major factor when trying to provide sensible HVAC work. If you're on the market for an air conditioner repair and you've signed up with a team that doesn't care about building a solid relationship with you and providing quality work, then you're not going to be happy.
Contractors who are affiliated with the Better Business Bureau meet a baseline of ethical standards that make them an easy team to trust.
Look for More
We could continue forever, but this is a good place to start for homeowners looking to sign up for AC service this summer. If you're planning on working with a technician who isn't NATE-certified or accredited with the Better Business Bureau, then you're just rolling the dice on your air conditioner's needs. By signing up with a team that's qualified to do the job, you're getting your money's worth and bound to end up happy when it's over!
When you need it done right, call Professional Heating & Air!