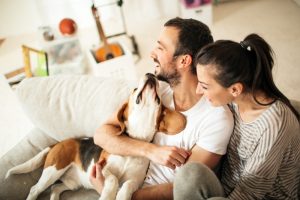 As a homeowner, what's your biggest fear? Is that you won't be able to keep up with payments? Or that your home is safe and secure for your loved ones? Or perhaps it's a fear that something will go wrong and you won't know ahead of time.
Life deals its own cards, and there's plenty that we can't control. But if you have an opportunity to prevent a problem, seize it. Every year, our HVAC systems allow us to live comfortably in our homes, and they sure get a workout.
The best way for you to make certain that AC will be there when you need it most is with routine AC maintenance. Customers in Ponchatoula and elsewhere, take note: we offer a maintenance plan!
Peace of Mind
The fewer tasks on your plate the better. We're sure you've got your share as it is. One of the chief benefits of routine AC maintenance is simply the fact that your HVAC system is now one less thing to worry about. For homeowners with busy work and family schedules, that's a big relief.
If you sign up for a routine maintenance plan, then you get even more. Not only can you rely on your HVAC contractor to take care of the basic maintenance procedures (airflow, electrical connections, refrigerant, air filter, etc.), but you can also get discounts on repairs and priority service!
Energy Efficiency
Homeowners in our area know what to expect during the high heat and humidity: equally high electricity bills. Whatever the size of your home, this can be a big expense throughout the year when we run ours 24/7. The key to energy efficiency comes with the design and installation of the air conditioner. If this isn't done properly, then you'll have little chance of being efficient.
However, if your system is well-built, but receives little to no maintenance, then it won't be as efficient as it should be. When dirt, dust, dander, and other particles infiltrate sensitive mechanical components, then your system will falter. Likewise, if your system isn't charged with the correct amount of refrigerant, your airflow is off, or there is a faulty electrical connection, you can't expect much. Routine maintenance is designed to surface such issues.
Cut Costs
The best thing about routine AC maintenance is that it's affordable relative to the cost of system repairs and replacement. It's a bit like an oil change, in that respect. The more you care about your air conditioner now, the better off you'll be when it comes to prolonging the life of your AC ( a huge cost you want to avoid having to pay for unnecessarily).
Indeed, routine AC maintenance will also reduce the risk of repairs. Just by having your system serviced twice a year, you can reduce the need for costly and last-minute repairs, the kind that requires OT service.
When you need it done right call Professional Heating & Air. If you need an HVAC contractor in Ponchatoula, LA, get in touch with us today!