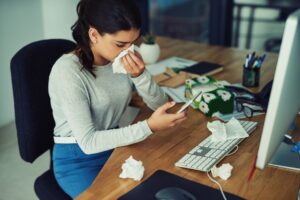 We get a lot of calls from homeowners who read some kind of "debunking" article about air purifiers in Hammond, LA. These kinds of articles, videos, and blog posts are pretty common lately because their primary intent is to open your mind about a certain piece of equipment or technology that you previously thought worked well. While we applaud anyone who looks at scientific articles and other research on their prospective devices, whole-house air purifiers are scientifically proven to work.
Portable air purifiers are tricky because they can sometimes be in over their head trying to purify all of the air in a large room or small home, but whole-home systems are specifically designed to treat the air in your entire house through the HVAC system.
So yes, an air purifier, especially a UV air purifier, definitely works. Keep reading to learn why!