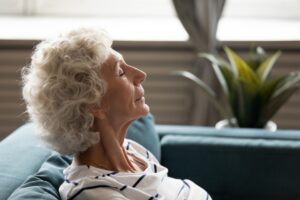 Our team might be called "Professional Heating & Air," but it's also clear that our staff is full of qualified professionals. Our name and staff share the same thing–we're professionals that bring a new level of quality and comfort to homes in our area.
For many customers, they want to choose the cheapest HVAC service available. That might end up being a family friend, or a buddy who lives down the street. But we'd argue that unless they're qualified, (and even if they are licensed) they might not be the right team for you. The help provided by AC repair in Covington, LA has come a long way in the past decade. Professionals offer more high-quality services for AC systems that are more complex and energy efficient than ever.
Going with a cheaper alternative than a team of expert professionals with a list of benefits might end up hurting your budget in the long run.
Complex Systems Call for Complex Solutions
Air conditioners and heat pump systems are getting more complex year after year. They're more energy efficient, more effective, and they're meeting new federal and state standards that allow them to be eco-friendly. This means that they're not just simple machines that can be fixed by anyone with a guide or manual.
HVAC technicians are specialists. We're given constant training on these new systems and guidelines, making sure that they know how to deal with each and every new system and service that becomes available.
Reach New Heights With Customer Service
Did you know that our team provides 24/7 customer support? This isn't revolutionary, it's just high-quality customer service. This is an industry that's been plagued with amateurs that treat customers poorly.
We're looking to change that. We pride ourselves on bringing excellent customer service and showing each and every customer just how professional and experienced we are.
Make Decisions for the Long Run
It's wise to make decisions for the long run when it comes to your home and your family. A trusted professional isn't going to try and sell you on something, but rather help you choose the solution that's right for you and your budget. Our team loves to come up with out-of-the-box solutions for customers in unique situations. Let's build a relationship where you trust us to provide great services that you'll get the most out of.
Think About Your Peace of Mind
Going with a family friend or calling that amateur down the street might look cheaper, but it could cost you more in stress and time than it does in money. You're much more likely to see a system breakdown on a hot day, see your warranty voided, or run up against high energy bills with service that's not done by a qualified professional you trust.
All of these things can have a huge impact on your stress levels. Nobody enjoys dealing with a faulty air conditioner, especially when there's a team available that's more than capable of fixing it properly. Take into account your peace of mind when you invest in AC services.
When you need it done right call Professional Heating & Air.