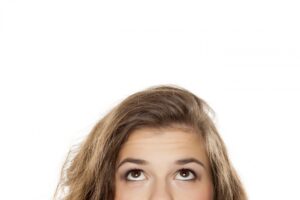 We know, this makes us sound like the resident party-poopers. How dare we come into your home and ruin all the fun by telling you what you shouldn't do. After all, it's your house, your HVAC system, so you should be able to do with it what you want, right?
Well, not really. For starters, if you've got a gas-powered heating system, it can be downright illegal to tamper with that if you don't have an HVAC license. Along those lines, doing anything other than what a homeowner should do to their HVAC system could cost you thousands of dollars in repairs or replacements, and can be a generally irresponsible thing to do.
If you're not a big fan of throwing money out the window, and you'd rather leave the important stuff up to an HVAC contractor in Mandeville, LA, then pay attention. We'll tell you what you should never try to do for your HVAC system.
Tip #1: Never Install or Replace a System Yourself
Look, we know you can find a whole host of tutorial videos scattered throughout the World Wide Web, but that doesn't excuse the reality of the situation. HVAC systems are too complex, too unique, and too large to try and install or replace on your own. Even if you had the whole family to help you out, there's a very high chance that you'd run into a problem and need a repair made right off the bat.
What's worse than installing a system only for it to be fixed the moment you get it working? This is the epitome of "getting off on the wrong foot," and we're trying to steer as many homeowners as we can clear of that. So, make sure you call licensed and certified professionals to perform any installation or replacement services. Trust us, you'll be much happier with the result, and so will your wallet.
Tip #2: Don't Try to Open Your System Up and Fix It
Repairs can range anywhere from a complicated mess to something simple that just needs to be adjusted. If you think the problem with your heater is that a screw needs to be tightened, that's great—but don't try to do this yourself.
Here's the deal, most heating systems come with a warranty. In the fingerprint of that warranty lies the clause that any unlicensed hands that try to open the system up and repair it could void it entirely. This is pretty normal for system warranties, and it's to ensure that only skilled professionals perform the repairs that need to be addressed.
Even if your system doesn't have a warranty, you're inviting more problems into your system every time you try to fix something yourself.
Tip #3: Don't Skip Seasonal Maintenance
Maintenance is not optional, no matter how many people online tell you otherwise. It's useful for mitigating repairs in the future, ensuring maximum efficiency levels, and also for allowing your home to be more comfortable. Maintenance is absolutely vital if you'd like your heating or cooling system to last well into old age.
Do yourself a favor and don't try any of these things.When you need it done right, call Professional Heating & Air.