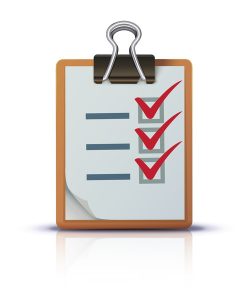 A modern-day heating system is going to last you between 15 and 20 years. That's an awfully long time in comparison to gadgets like our phones and computers, which we trade in after only a few years. Your heating system is practically a family member at that point!
Luckily, your heating system is not a family member, because it's very easy to lose all that sentimentality when you realize just how much your aging heater may be costing you. So instead of begrudgingly counting down the days that you have to buy a new heater, we can give you some reasons why you should get excited about it.

Better Heating
When you install your new heater, you'll probably be surprised to see just how easily it's heating your home. After all those years of working with a less-than-satisfactory heater, it'll be a fresh breath of (hot) air to experience a brand-new heating system.
Before you make that decision however, we urge you to look into some of your other heating options as well. If you've been using a furnace this whole time, consider looking at the pros and cons of a heat pump, and vice versa. A different system may suit your current needs better than it would have in the past.
More Efficient Performance
You'll also be relieved to find your heating bill in a much better state than before. No matter how much maintenance or repairs you get on an old system, it won't be capable of running like it used to. Running a new system, on the other hand, will show you an immediate decrease in your monthly spending.
To really get the most out of your new system, you'll want to weigh the decision of purchasing a high-efficiency model versus a standard model. By paying more upfront for the high-efficiency model, you'll be able to get even more out of your new heater through the next 15 to 20 years.
Determining the efficiency rating of a heater can get complicated when you're forced to sort out AFUE, SEER, and HSPF ratings. If you need help finding the best unit for your needs, don't hesitate to ask a heating expert in Hammond, LA for help.
Fewer Repair Troubles
A sign of a heater in need of replacement is one that demands attention from a repair service. That acceptable range can be as short as a couple of years. For example, if your old heater was needing repairs once a year or even sooner, it's a definite sign that it needed repairs. A brand-new heater will give you several years of repair-free service, so you won't have to worry so much about any surprise repair costs.
That being said, every heating system is going to have its share of repair issues, but you can alleviate that by being a member of a maintenance plan. Our Comfort Club Membership gives you two complimentary tune-ups per year, along with plenty of benefits you can use for the rest of the year: special offers, waived overtime charges, priority service, and discounts on repairs.
Contact Professional Heating & Air today to schedule a service for heater replacement. When you need it done right call Professional Heating & Air.