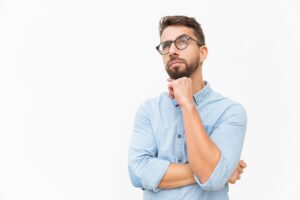 There are some terms that people might hear and immediately dismiss, assuming it doesn't apply to them. When you live in Louisiana and you hear the term "heat pump," you might automatically assume that's something you'll never need.
Despite being poorly named, heat pumps have surged in popularity lately among people who know they provide both heating and cooling. When you're researching air conditioning installation in Covington, you might be debating if a heat pump or central AC is better for our hot, humid climate.
Let's go over the basics of heat pumps and then discuss how they compare to central air conditioning systems.
Why They're Called Heat Pumps
If you don't know anything about heat pumps, it's essential to know how they work when deciding if one is right for you. It helps to think of a heat pump as an air conditioner that also has the ability to heat.
Stay with us here. That's right, a heat pump uses the same technology that air conditioners use. They utilize refrigerant to provide cooling, just like a central AC. However, a heat pump has a feature called a reversing valve that allows it to reverse the flow of refrigerant and provide heat as well.
So why the name "heat pump?" In cooling mode, heat pumps work by extracting the heat from inside your home and "pumping" it outside. In heating mode, they extract heat from the ambient air outside and pump or transfer it inside to provide heating.
So Which Is Better for Lousiana's Climate?
We can't really say definitively which is better because there are pros and cons to each. It's up to each homeowner to weigh the advantages and disadvantages to decide. But you shouldn't worry that a heat pump doesn't have what it takes to handle our heat.
When it comes to how well heat pumps work in hot weather conditions, the answer is, just as well as a central air conditioning system.
A drawback to heat pumps is that they cost more upfront to purchase than a central AC. But when you consider that you're also replacing your heating system, the cost is understandable.
Also, because they're so energy efficient, you'll reap the benefits of decreased energy use and lower utility bills for as long as you own it.
What About Humidity?
According to the Department of Energy (DOE), "high-efficiency heat pumps also dehumidify better than standard central air conditioners, resulting in less energy usage and more cooling comfort in summer months."
To help with humidity, look for a heat pump that has a feature called "dry mode." This mode is used specifically to reduce humidity throughout the home. Sometimes by simply reducing the amount of humidity in a room, you'll feel more comfortable even though the temperature hasn't changed.
Deciding which AC system to install is a huge one. If you have any questions about which cooling system is right for your home, don't hesitate to contact us to discuss your options.
When you need it done right contact Professional Heating & Air.