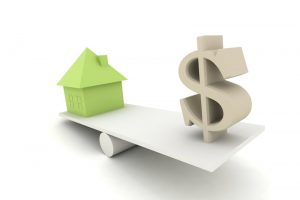 Do you have an older air conditioning system in your home? If you're not sure what we mean by older, we're talking about one that has exceeded its estimated lifespan. Air conditioners are estimated to last for 10-15 years. but we often see air conditioners that have exceeded this amount in people's homes. In fact, we see them fairly often when we get calls for AC repair in Covington, LA.
We understand that homeowners want their home comfort systems to last as long as they possibly can. Nobody looks forward to the day when you have to replace an expensive piece of equipment like an air conditioner. However, many homeowners mistakenly think that by not replacing their outdated AC that they're saving money. Actually, the reverse is true. Let's look at the ways that trying to keep an aging, outdated air conditioner going is costing you more money than it would be if you replaced it.
A Waste of Energy and Money
An older air conditioner is one that's wasting a lot of energy. That's because as an air conditioner reaches the end of its lifespan, its efficiency drops severely. At the 12-15 year mark, its efficiency will make a sharp decline. It's likely costing 25% more to achieve the same functionality.
When you have to use your air conditioner more to get the same results, all that extra usage results in a drain on your wallet. For example, if you use your air conditioner for 7 years longer than its estimated lifespan, that's a significant amount that you're overpaying on utility bills. Add to that the repairs that you're probably getting during this time and it adds up to a lot more than you probably thought.
Costly, Excessive Repairs
The older an air conditioner gets, the more you'll pay for repairs to keep it running. These repairs can become quite costly and not worth the expense compared to getting a new system. Here's a good rule of thumb to follow. You shouldn't be paying more than $500 a year in repairs to keep the system going.
Another good rule to follow is the $5,000 rule. Multiply the age the cost of the repair times the age of your air conditioner in years. For example say you have a repair that will cost $600 and your air conditioner is 9 years old. $600 times 9 is $5,400. Because that's more than $5,000, you shouldn't get that repair and are better off getting a new air conditioner.
Poor System Performance
There's nothing worse than paying a lot for your air conditioning only to be unsatisfied with its performance. Our summers in Louisiana are hot and humid and you deserve a home comfort system that'll make your home a cool and comfortable oasis that you look forward to spending time in.
Today's modern air conditioning systems have advanced a lot in technology. They're highly efficient and will reduce your energy bills. You've never had more options for how to optimally cool your home. Why not call us for an estimate on replacing that outdated air conditioner?
Call the pros at Professional Heating & Air for AC repair and replacement in Covington, LA.