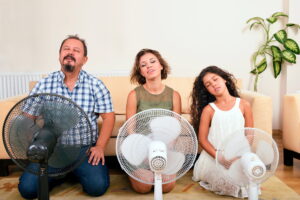 There are usually two types of people who arrive at our blog posts. The first are some of our loyal fans who like to keep up to date on the technological advancements that this industry is making, along with some company announcements that might affect them. The second type are people who generally need help and get to our site using a search engine and need some answers.
People need air conditioning service in Mandeville, LA, and our blog serves as an entry point for you to learn about our company, our values, and some of the reasons why you might need to call a pro.
We can't necessarily help you while you're on this blog post, and we're not going to be able to teach you how to fix your own air conditioner. But with the right information, we can keep you updated and confident about some of the important comfort choices you're going to make down the line.
Information Gives You Power
Our blog is all about informing customers, especially the owners of air conditioning systems. In this specific industry, knowledge is power.
If you're informed on when a problem requires very precise diagnosis and repair, then you're way more likely to notice false information on the web. If you stumble onto an AC repair blog that tells you to open up your system and replace the blower motor, then you'll know something isn't right and you'll save yourself money by turning away.
The Choice Is Always Yours
In the end, the choice is always up to the customer whether they want AC service, replacement, a smart thermostat, or something else. We use this blog to tell customers about what our professional opinion might be on the matter, but we will never force anyone to make a choice they don't like.
You can always call our team and ask for some specific advice if you're in a bind, or you're having trouble planning for the future of your home comfort.
We Look for Solutions
We're not big fans of just "quick fixes" that end up breaking down a year later. Sure, it might make us more money if we were to just put a band-aid on the systems of our customers so they call us the next year, but we wouldn't be the dependable group of professionals that we pride ourselves on being.
The truth is that we're big on solutions to problems, regardless of what they may be. If your air conditioner is nearing the end of its lifespan, we'll be honest with you and tell you that a replacement is more cost-effective. Sure, the choice is always yours in the end, but we'll be honest about what solution is the best for a given problem. Stay tuned to our blog to learn more about these solutions.
It's Okay to Call for Help
One other reason why this blog is here, is to build trust with our customers. We write blog posts to remind our readers that we're not like those HVAC amateurs who just fix things and leave you hanging. We are a resource who can help you through a difficult time, whether it's an AC breakdown or the exciting period of choosing a new air conditioning system for your home. We want to be very clear–you can always call us for help.
When you need it done right call Professional Heating & Air. We've got your back!