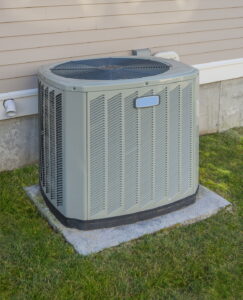 It's natural as a homeowner to want to fix things on your own. It's cheap, it can be fast, and you don't need to deal with the hassle of calling someone and waiting for their response. We're not trying to tell you that DIY repairs are bad. We're trying to tell you that some DIY repairs can be bad in a variety of different ways.
If you want to keep changing the oil on your car, then by all means do so! In fact, we still recommend homeowners change out their HVAC air filters on a regular basis. This is something that's simple and easy enough that even a person with no HVAC training can do it perfectly. However, this is a special case. Other air conditioning repairs in Laplace, LA need professional attention.
If you're asking yourself, "Why would I need to call a professional for something simple like a quick fix?" Then we urge you to keep reading.
When You Need It Done Right, Call a Professional
Yes, this is our motto, but it's also real advice that you should take to heart! Professionals have the equipment, the training, and the experience to diagnose and repair problems properly. Homeowners who try to do things themselves can end up making the situation a lot worse.
Here are just a few reasons why a professional is a good idea:
1. Experience in the Field
Professional HVAC technicians have seen their fair share of problems. This means that no matter how unique you might think your situation is, it's certain that a professional has seen this before and will know exactly what to do.
Experience also allows a technician to recommend the best course of action in terms of system replacements. When you've got a trustworthy technician with years of experience on your side, you're in good shape for the foreseeable future.
2. Licensing and Qualifications
While licensing and having high qualifications are always a great benefit, there's a hidden bonus to having a professional that's trained. An air conditioner's warranty could be voided by having an untrained individual who's not licensed or qualified to work on it. Also, if you hire an amateur or work on your AC on your own, and you're not insured, you could be liable for all the damages if something goes wrong.
3. Long-Term Solutions
Professionals are better suited to look at long-term solutions. We understand that you might just want that quick fix for your air conditioner. You might not be aware of the consequences that can come from ignoring a problem, but a professional HVAC technician will. We can discuss cost-effective options for you that last well into the future.
4. Evaluating Your System's Efficiency
Efficiency is an important factor of AC service. If your AC is fixed, but it's still running inefficiently, a professional HVAC technician is going to notice that and bring it up to you. Any repairs that fix poor efficiency are bound to save you money on your monthly energy bills!
5. Peace of Mind
Grab that new library book, run a bath, and take it easy for a while. A professional can get things done quickly and reliably so you don't have to worry about what could possibly go wrong. When you call for professional help, it just feels better.
When you need it done right, call Professional Heating & Air!