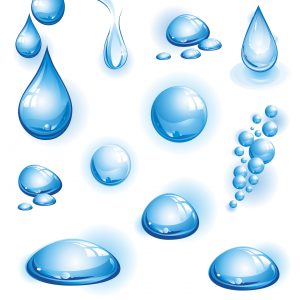 We get that the first thing to go through your mind when you think of winter, is making sure your home is warm. Having a warm home that can keep you cozy on those cold nights is more important than anything else. However, even when your home is finally the temperature you want it to be, your air quality could be suffering.
Air quality isn't just determined by the amount of dust or pet dander in your hair. No, things like moisture or lack of moisture can be a huge detriment to your health and home.
Don't believe us? Not every HVAC contractor in Covington, LA provides humidification services to improve your quality of life, so take it from one that does, humidity is as important as the temperature in your home!
The Problem with Dry Air
Sure, in the summer we're all craving dry air since the muggy hot nights keep us feeling sticky and uncomfortable. However, in the wintertime, dry air can be a serious health concern that makes our lives pretty miserable. The more your heater works, the dryer your air could be. Let's take a look at what you can do.
Health Benefits
We know how bad the winter can be on our skin and lips. Remedies for chapped lips don't go on sale for no reason! Having dry air means our skin begins to dry out and our lips crack. Having a humidifier can mitigate these problems and keep your body in good shape. When your home has the right humidity levels, you, your pets, and your plants will all be much healthier thanks to the moisture that's in your air.
Not only is moisture important for your skin and lips, it also helps you fight off illnesses like those caused by bacteria and viruses. Without moisture in the air, your mucus membranes will dry up and you won't be able to filter the air you breathe through your nose. This will cause you to sneeze, cough, and generally feel sicker for a longer period of time! Mitigate a problem like this by having your air humidified to the right degree so you can more easily fight off illnesses.
Keep Your Furniture Safe
Dry air leads to the deterioration of wooden furniture. Just like human beings, anything that might be made out of wood requires at least a minimum level of humidity in the air. Without this moisture in the air, your furniture will begin to crack and break to the point of serious damage. This includes your walls, ceilings, floors and other wooden structures within your home.
The Solution
Humidity doesn't start and stop with your air conditioner or heater. There are indoor air quality machines that can temper humidity percentages to exactly what your home needs. With a whole house humidifier that we provide, you can make sure that you've got the best of both worlds. Help your home stay humid enough during the winter so that you feel healthier and your furniture is able to last for a long time.
Call our team here to have your new humidifier installed. When you need it done right, call Professional Heating & Air!