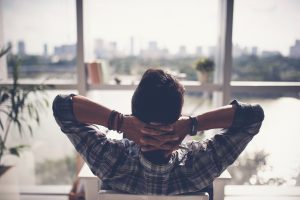 It's been a long winter, and while it might not have gotten too cold here in Louisianna, we've still dealt with rainy weather and a drop in temperatures that weren't easy on our homes or our HVAC systems. The big issue is that we utilize our air conditioners much more than we do our heaters, and now is the big test to see whether your heater is ready to survive another year of heavy use.
While many homeowners would like to just hope their AC is fine and flip the switch, we're hoping a few of our customers are a little more proactive. There are many things you can do in the spring to help ease the burden for your AC as it gets ready to run again. Remember that if you notice your system is in need of air conditioning repair in Covington, LA that you nip it in the bud before cooling season begins!
What You Can Do
Homeowners are often tired of just hearing solutions that only licensed professionals can do. While sure, scheduling regular maintenance is obviously something that should be done by a professional, there are still some things that you can do to prepare your system for summer.
1. Change Your Air Filter
Do you remember if you changed your air filter last year before you put your AC system into retirement? It's okay if you don't, performing a quick air filter change when you're not busy is a great way to help prepare your air conditioner for the summer to come.
An air conditioner relies on its air filter to siphon out dust, debris, and other particles that might cause harm to the interior components. Also, changing the air filter can provide improvements to your indoor air quality. Basically, this is the first and easiest thing you should do to prepare your AC for the cooling season.
2. Clean Around Your AC
You'll probably notice that the outdoor cabinet component of your air conditioner is covered with dust, dirt, debris, or is just downright dirty. It's not your fault, the system has been sitting outside dealing with the elements while we've been inside enjoying heat and comfort during the winter!
Make sure you dust off your system and clean at least two feet of space around it. This should maximize the effectiveness of your system and ensure that nothing stifles it or complicates the cooling process.
3. Check the Effectiveness
Turn on your air conditioner and test how effective it feels. Do you feel the cooling power? Or, perhaps your air conditioner is spewing out lukewarm air regardless of how low your thermostat is set? An ineffective air conditioner should not be tolerated, and there could be a problem causing it. Call our team today for repairs.
4. Schedule Routine Maintenance
The best thing you can do, after changing your air filter, cleaning around your system, and checking its effectiveness, is scheduling routine maintenance with our professionals. Maintenance is the best way to maximize efficiency levels and lengthen the lifespan of your AC.
Give our team a call for AC maintenance today. When you need it done right call Professional Heating & Air.