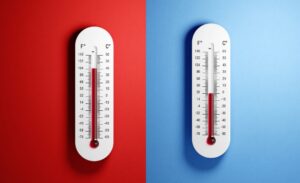 According to energy.gov it is Energy Awareness Month! This means it's that time of the year to take a look at our energy bills to determine what's working and what isn't. It's no surprise that energy costs are going up year after year, and we fight against these rising costs with more energy-efficient appliances.
This blog post is going to be about your energy bill and how it relates to heating in Amite, LA. We'll be taking a look at how much energy your heating system uses, how much energy it should use, and what to do if you think your heating system is losing efficiency. Our team is ready and able to help you fix this problem with a simple repair or scheduled maintenance for your heating system.
No matter if you've got an electric furnace or a heat pump, our team can help you with your energy efficiency needs.
Schedule Maintenance
The first and most important thing you can do for your home's energy efficiency is to schedule maintenance for your heating system. It's not uncommon for homeowners to spend 10% of their monthly income on utilities like fuel and electricity. This might not sound like a lot, but depending on how much you make, it could be a substantial amount.
Reducing your monthly energy costs by a small amount like 2% a month could mean thousands in savings over the years. The easiest and most effective way to reduce energy spending and keep your utility costs in check is with HVAC maintenance performed by a professional.
Insulate Your Home
Once you've gotten your HVAC system maintained, you're going to want to focus on keeping that heated air inside your home. That's going to be hard to do in the winter if you've got a big gaping hole in your wall or windows that are leaking.
A fun house project to take on could be insulating your house. We recommend sealing doors and windows which are common areas that heat can leak out. Also, invest in an upgrade of your wall and attic insulation so you can better keep the comfortable temperatures indoors. Our team can help with suggestions and services!
Seal Your Ducts
One service our team can help you with today is the sealing of your air ducts. Leaky ducts can be responsible for losing up to 30% of your heated air in crawl spaces, basements, and other areas of your home where you can't feel it. When air ducts are sealed and in good shape, you're less likely to feel uncomfortable and you'll see an improvement in your energy efficiency.
Head on over to our duct sealing page to get in touch with us. We can use specialized equipment to quickly and effectively seal your air ducts so they work the way you want them to.
Call Our Team for Help!
Whether you need help improving efficiency, maintaining your HVAC system, or sealing your ducts, we can help! All you need to do is call us to get started.
When you need it done right, call Professional Heating & Air!