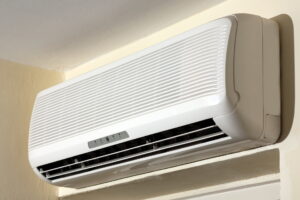 We've seen plenty of frustrated customers that learn about heat pump maintenance being twice a year. If it feels like some sort of scam, or like a recommendation rather than a necessary service, we completely understand. As new technology becomes widely available, it's up to companies like ours to help homeowners learn about why these systems need the services they do. So we've taken it upon ourselves today to talk about heat pump maintenance.
Heat pump air conditioning in Mandeville, LA is popular. We've got a lot of homes in our area that are cooled and heated by heat pump systems. That's why we need to talk about how important it is that your heat pump gets maintenance twice a year. This is a necessary service that's going to keep the system's warranty active, keep it in good condition, and extend its lifespan. Keep reading to find out more.
The Point of Maintenance
Before we talk about why heat pump maintenance is necessary twice a year, we need to talk about maintenance in general. It's a valuable service that homeowners often forgo because they believe it's not "necessary." While we understand the sentiment, this is also a misconception that we're working hard to change!
Maintenance is important. It's a service that allows a trained technician to evaluate the condition of your system and give you any warnings on any future repairs that might be needed. As far as small adjustments or repairs are concerned, an HVAC technician can provide many of them right there during maintenance so your system remains in good shape.
Maintenance also keeps efficiency levels high while allowing your warranty to remain intact. Many warranties require yearly maintenance, and we all know how important a warranty is!
Why Twice a Year for Heat Pumps
Now, let's get into the meat and potatoes of this topic. Why on earth do heat pumps require maintenance twice a year?
Heat pumps, unlike a furnace or a central air conditioner, perform two valuable functions. They heat and cool your home throughout the entire year. They're essentially functioning as both a heating and cooling system in one unit. This means that you need to treat them like they're two separate systems!
The first maintenance appointment of the year should be in springtime to prepare the heat pump for your air conditioning requirements in the summer. The second maintenance appointment should be during the fall when it's about to become your main source of heat. Repeat this process every year and you'll have a heat pump that's in great shape.
The Negative Effects of Skipping Maintenance
Skipping maintenance can be extremely detrimental to your comfort and budget. For starters, it will void your warranty and make you financially responsible for anything that goes wrong with the system. Also, you'll see efficiency levels drop for each maintenance appointment skipped. The system likely won't last as long and will need an early replacement down the line. All of these hidden costs add up and the only way to fight against them is with routine maintenance twice a year!
Do you need maintenance? When you need it done right, call Professional Heating & Air!