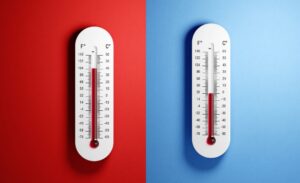 According to energy.gov it is Energy Awareness Month! This means it's that time of the year to take a look at our energy bills to determine what's working and what isn't. It's no surprise that energy costs are going up year after year, and we fight against these rising costs with more energy-efficient appliances.
This blog post is going to be about your energy bill and how it relates to heating in Amite, LA. We'll be taking a look at how much energy your heating system uses, how much energy it should use, and what to do if you think your heating system is losing efficiency. Our team is ready and able to help you fix this problem with a simple repair or scheduled maintenance for your heating system.
No matter if you've got an electric furnace or a heat pump, our team can help you with your energy efficiency needs.