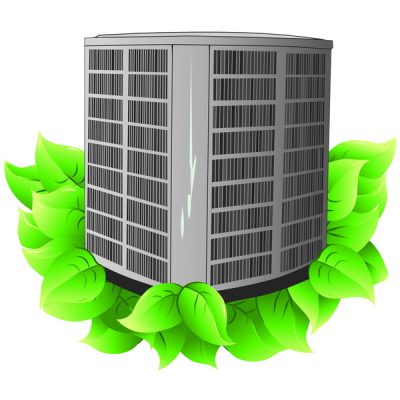 Summer is coming, which means that before you know it, you'll be enjoying all of your favorite summertime things: swimming, ice cream, barbeques, beaches, air conditioner… wait, did someone say air conditioner? How can someone possibly get excited about an air conditioner?!
Well, it's quite easy to get excited about your air conditioner when it runs efficiently and effectively all summer long! But in order to ensure that your AC is energy efficient, there are a couple of things you need to do. First, you need to contact a professional AC technician and secondly, you need to keep reading this blog!
Here's How You Can Make Your AC More Efficient
There are plenty of things that you can do to boost your air conditioning efficiency — some of which won't even cost you a single cent! When your AC is energy efficient, you won't have to worry about costly repairs and sky-high energy bills… so what are you waiting for? Here's what you can do:
One: Use Your Ceiling Fan
If you've got a ceiling fan in your home, use it! Just think of your ceiling fan as your air conditioner's supportive best friend, as it helps to better circulate cool and conditioned air all over your home. This way your AC doesn't have to work so hard!
Two: Close Your Curtains
The sun is pretty hot, so the last thing you need on a hot summer day is excess heat entering your home. Therefore, closing the curtains on your south-facing windows during the day is a great way to keep excess heat out of your home, taking much of the strain off of your AC.
Three: Use a Programmable Thermostat
A programmable thermostat allows you to preset certain temperatures for certain times of day, therefore eliminating the need to waste energy cooling unoccupied spaces of your home throughout the day. A programmable thermostat is a great way to cut back on monthly savings!
Four: Change Your Air Filter
A clogged air filter can cause all sorts of issues for your air conditioner, including decreased efficiency as airflow in and out of the system is restricted. Therefore, we recommend changing your air filter every 1-3 months during the summer. If you aren't sure how to, have a friendly technician show you the ropes!
Five: Schedule Annual Maintenance
Annual maintenance is perhaps the best way to ensure that your air conditioner is energy efficient. During your maintenance visit, your technician will thoroughly inspect every inch of your system to locate and correct minor issues before they become major. Additionally, they will make any adjustment necessary to boost efficiency and performance.
Consult with a Professional
If you are looking for more ways to boost the efficiency of your air conditioner, be sure to consult with a professional who can recommend various systems, upgrades, and HVAC services in Ponchatoula, LA all designed to make your AC more efficient.
To schedule your air conditioning services, contact the professionals at Professional Heating & Air today!