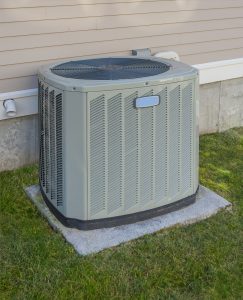 Summer heat is a way of life in our part of the world, which is why your home's air conditioning system is so important. Without it, your home would be supremely uncomfortable and the heat might even pose a health hazard to sensitive family members. Running the air conditioning this time of year is as necessary as keeping the lights on and the plumbing working, and you're going to need to pay higher monthly bills for the increased use of the system almost by default.  But just because you're paying more every summer doesn't mean you should pay more than is necessary.  few easy steps can help your air conditioner do its job much more efficiently and cut down on those high costs. Some steps you can take yourself, while others require the services of a trained technician.
Steps You Can Take Yourself
You might already be taking steps to cut down on your air conditioning use, and you can do a surprising amount completely on your own without any professional technician. Such steps can include, but are not limited to, the following:
Thermostat Settings. Set the thermostats a few degrees higher than you normally would (78 degrees instead of 75 degrees for example) in order to cut down on the costs. In addition, if you run your system all day instead of coming home to a heated home, use the thermostat programming feature to turn the system on 15 minute before you come home instead. You'll save a great deal of money.
Weather Stripping. Cracks under your doors and around your window frames can pull conditioned air out of your home. The best way to treat it is with weather stripping, available at any hardware store, to seal the cracks and better retain the cool air.
Filters. Air conditioners come with filters to screen out dust and dirt. When those filters get clogged, it can slow down the flow of air and reduced your system's efficiency. You can replace most air filters yourself with new ones available at any hardware store or home improvement center.
Steps That Require a Professional
If you'd like to take more formal steps to cut down on your air conditioning bills, a trained technician can help. Options include:
Dehumidifiers. High humidity forces your air conditioner to work harder to compensate, and can be hard on it since it's built for temperature control, not moisture control. Dehumidifiers help ease that burden, lowering costs in the bargain.
Thermostats. If your thermostat is more than a decade old, you may want to replace it with a "smart" model that can analyze your cooling habits and make little adjustments to save you money.
Maintenance. A maintenance sessions resembles a tune-up for your car: a chance for an expert to look for potential problems, as well as adjusting any little issues that could rob your system of efficiency: tightening loose bolts, replacing worn fittings and similar steps which help your system do it's job for less.
For quality air conditioning services in Mandeville, LA, call Professional Heating & Air today!