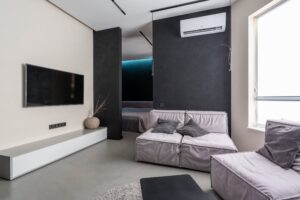 When your doctor asks how you're doing at a routine check-up, do you say, "At least my body works." While that might lead to an awkward conversation and a few follow-up questions, the point we're trying to make is that doctors are more inclined to wonder how your body is doing, rather than if it's just working at all.
The same goes for your air conditioner. Telling a professional from our team that it just "works" so there's nothing that needs to be done isn't really good enough anymore. AC systems all over our area are starting to struggle and homeowners don't think there's anything wrong with them until they start grinding and shutting down. At that point, it's usually too late.
So, it's time to talk about air conditioning repair in Covington, LA. If your system isn't working the way you want it to, then maybe there's something our team can do to change that!
How Is It Doing?
Your air conditioner has a long road ahead of it. We're still in the middle of spring and if your system is making strange noises, smelling bad, consuming too much energy, or can barely keep your home comfortable, then you're likely on a road to disaster.
Take a pen and paper and look around your system. Take note of any marks, any strange sounds, scents, or anything fishy that's cause for concern. It doesn't matter how small or large the problem is, it's a good reason to keep all that information in one place so you can communicate it to us later on. We'll help figure out if your AC needs help or if it's in peak condition with just a few marks.
How Are You Doing?
This is important because many homeowners will let their air conditioners run without actually thinking about whether or not it's making them happy. Remember how excited you were when you first invested in an air conditioner? It's necessary that you remember what you want from your system so that you and your family can remain cool and comfortable.
Is your air conditioner not reaching the temperature specified on your thermostat and it's causing you to be uncomfortable or unhappy? Is it running in some kind of obnoxious way that's causing you to stress out? It doesn't really matter if you think this is normal; if it's unacceptable to you, then it's unacceptable to us.
How Is Your Budget Doing?
An AC that's struggling will likely use a lot more energy to do its job than one in peak condition. This is something that homeowners forget until it's too late and they've already overpaid their energy bill for an entire year.
Luckily, we're here to remind you. Pay attention to your energy bills, your repair bills, and any other costs associated with your air conditioner. If it's ruining your budget, then there's likely something wrong with the system that needs to be fixed by a professional.
Call Us
Our team has all the necessary training and expertise to get your AC repair done the right way.
When you need it done right, call Professional Heating & Air.