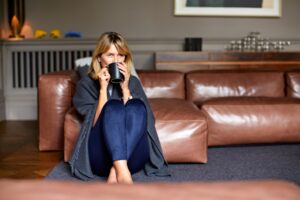 Sometimes there's a bit of a cycle we witness that goes on in the homes of our customers. At first, a customer has a problem with a heater that we then promptly fix. After that, there's a problem with comfort levels, we try to pinpoint in the heater, only to find out that it's a problem with the thermostat. Eventually, by the time the thermostat is upgraded, there's a problem again with the heater. This cycle can happen over months, years, or even decades.
Today, we'd like to talk about why thermostats are so important to this cycle, in regards to heating in Mandeville, LA. Thermostats, just like heaters, have an important duty in your home's comfort, and the moment you forget that you'll run into an issue that you'd rather avoid.
So, how does your heater, your thermostat, and your comfort all work together seamlessly? Keep reading to find out!