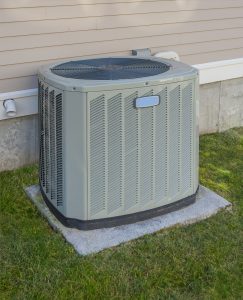 Autumn has officially arrived, bringing with it cooler weather and easing the workload on your air conditioner. This season was especially tough because of the recent inclement weather, and centralized air conditioners with outdoor components may have suffered a great deal of damage. Now is an excellent time to schedule a servicing session to assess the state of your system and plan for repairs. With older systems, another question arises: is repairing it worth the effort, or should repairs be balanced against the system's age and the money better spent on replacing the old AC with a new one?
Ultimately, only the homeowner can answer that question. Every system is unique and the needs of your home will vary widely.  However, there are a couple of key factors that are worth considering and can hel[ you decide whether to repair an older system or invest that money in replacing it with a new one.
Is The Warranty Still in Effect?
The state of your warranty can have a big impact on how much a given repair job will cost, and hence whether you should fix the existing problem or get the whole system replaced. Most warranties last from 8-12 years, though the specifics vary by make and model. As long as the warranty is still in place and the issue involves the system's original components, it's probably a better idea to repair it than replace it. You likely won't need to pay for anything more than the cost of labor and a few smaller components such as bolts and fittings.
Even if the warranty has expired, the repairs might not be more expensive than you can afford. (This is one of the reasons we recommend regular maintenance session throughout your system's life: they help mitigate the cost of repairs when the system is older.) Only when costs have gotten too high should you consider replacing the system with a new one.
How Large Are the Costs?
So how much is too much when it comes to high repair costs? Again, only you can make that assessment, and obviously, a single repair job that you deem too expensive should be enough to trigger a replacement. But you might also consider replacing the system if the warranty has expired and you're dealing with multiple repairs. If you need to call in a service technician more than two times in a single calendar year, that's probably a good sign that the system is ready to be replaced.
You might also consider replacing the system if the monthly costs of running if have gotten too high. Even the best-maintained air conditioners lose efficiency as time goes on, which means you'll be paying more and more to run the system every summer. If your monthly bills got a little too high for comfort of late, the fall makes a great time to put a new system in place and cut down on those high bills.
For air conditioning repair and replacement services in the Ponchatoula, LA area, call Professional Heating & Air today!