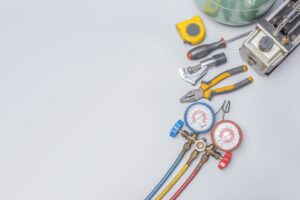 You've probably seen inverter air conditioners mentioned in many different places. In fact, we advertise that we sell inverter air conditioners right on our central AC page, and for good reason. These systems are powerful, efficient, and they're better than conventional central air conditioners in specific situations.
Is your home one of those situations that might be perfect for an inverter AC? Well, that depends! This blog post is for everyone that's investigating a new AC installation in Hammond, LA. If you're thinking about a heat pump or a ductless mini split, make sure you take a look at some of our other blog posts highlighting that technology.
For everyone else, or maybe for homeowners that are on a strict budget, this post will be about inverter air conditioners and why you might want to think about getting one installed!